Panasonic SMT Chip Mounter NPM-DX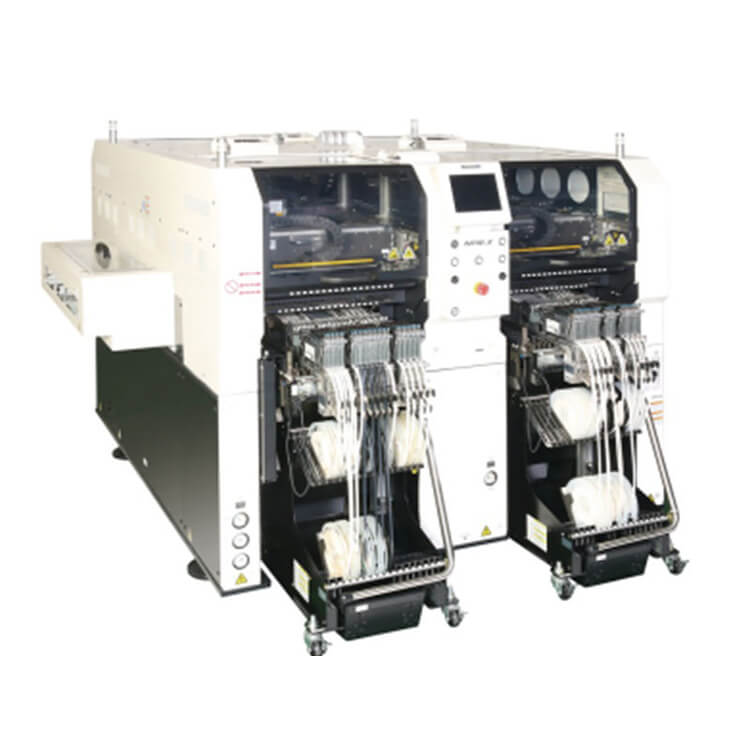 Features

Stable operation based on the autonomic function - Autonomous line control
APC system and automatic recovery option

Labor-saving, improved utilization - Concentrated control
Floor management system and remote operation option

Reduced work variations - Navigation/automated items
Feeder setup navigation, component supply navigation and automated items

Details

1Automatic changeover

00001. Registration of automatic changeover recipe

00002. Line automatic changeover

00003. Automatic changeover monitoring

00004. Line operation monitoring

2E-Link
(Information input)

00001. Download / edit of schedule

3E-Link
(Information output)

00001. Operation information output

00002. Trace information output

00003. Machine status output

4E-Link
(Machine control)

00001. Machine interlock, Production start control

5E-Link
(Feeder write)

00001. Writing of component data by an external system

6Communication
function
(GEM・PLC)

00001. SECS2/GEM communication

00002. OPC communication

00003. IO/RS-232C communication

*The iLNB comprises software and a computer (iLNB PC).
PLC PC, communication conversion PLC, and other devices should be prepared by customers.