Panasonic NPM-D3A Modular Pick And Place Machine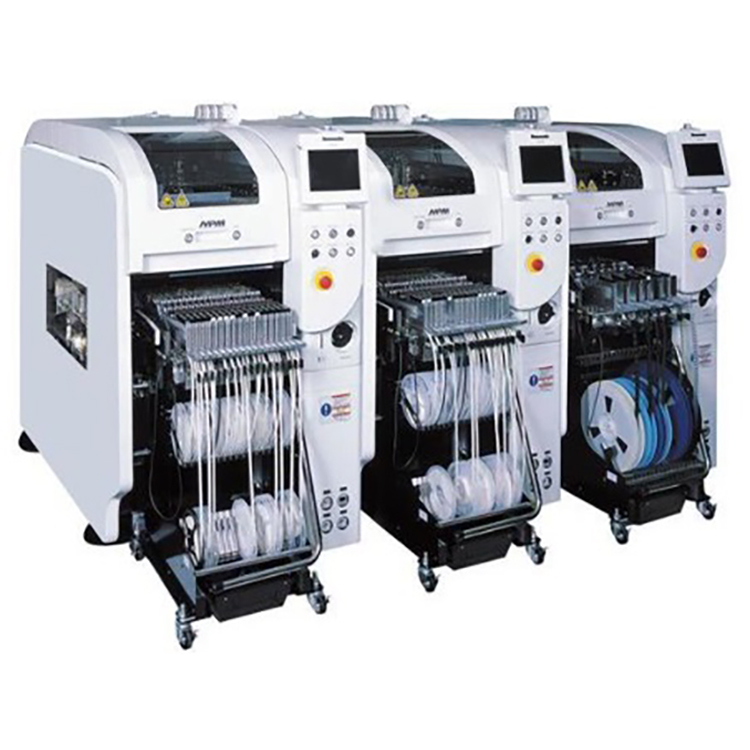 Panasonic NPM-D3A Modular Pick And Place Machine

Adoption of the light-weight 16-nozzle head V3
Improving Placement tact time by simultaneously driving X-/Y-axes and selecting optimal pathways during component recognition operation.

Advancement of head drive unit motion control
Improving placement tact time by further advancing motion control and thereby reducing X-/Z-axis travel time.

Use of new pickup operation algorithm
Improving effective productivity by enhancing pickup algorithm for microchips.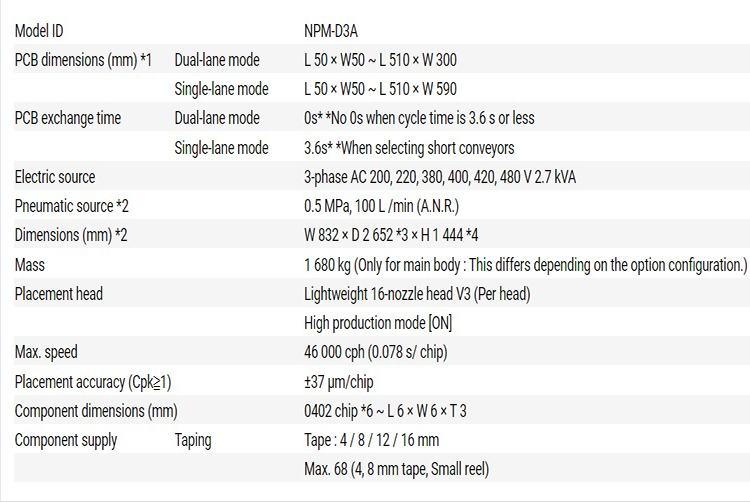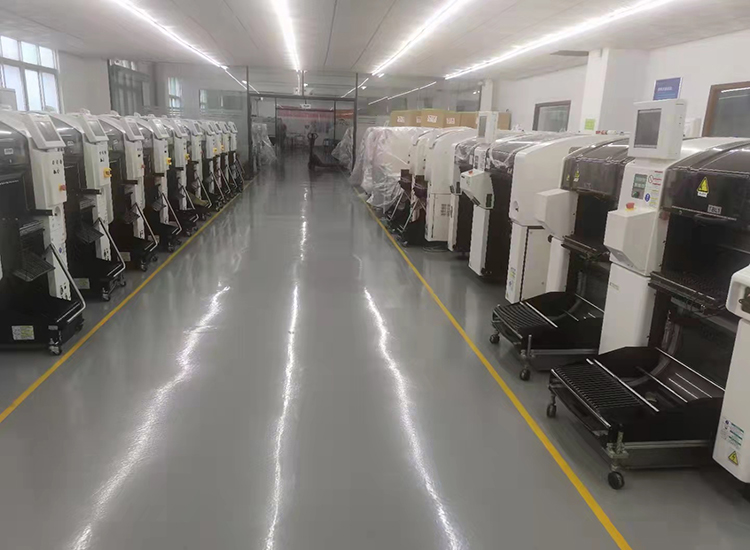 Keywords:

Pick and Place Machine,Panasonic Pick and Place,Panasonic Pick and Place Machine,Panasonic Smt Mounter,SMT Pick and Place Machine,Pick Place Machine,Panasonic Chip Mounter,Panasonic Shooter,Panasonic Smt Placement,Panasonic Chip Placement,High Speed Chip Shooter,Panasonic Chip Shooter,SMT Chip Shooter,Panasonic SMT,Panasonic NPM,Panasonic NPM-D3,Panasonic NPM-DX,Panasonic NPM-W2,Panasonic NPM-W2S,Panasonic NPM-WX,Panasonic NPM-WXS,Panasonic NPM-TT2,Panasonic NPM-VF,Panasonic NPM-X Series,Panasonic CM602,Panasonic CM402,Panasonic AM100,Panasonic CM401,Panasonic DT401,Panasonic CM101,Panasonic CM301.