Panasonic CM602 feeder storage cart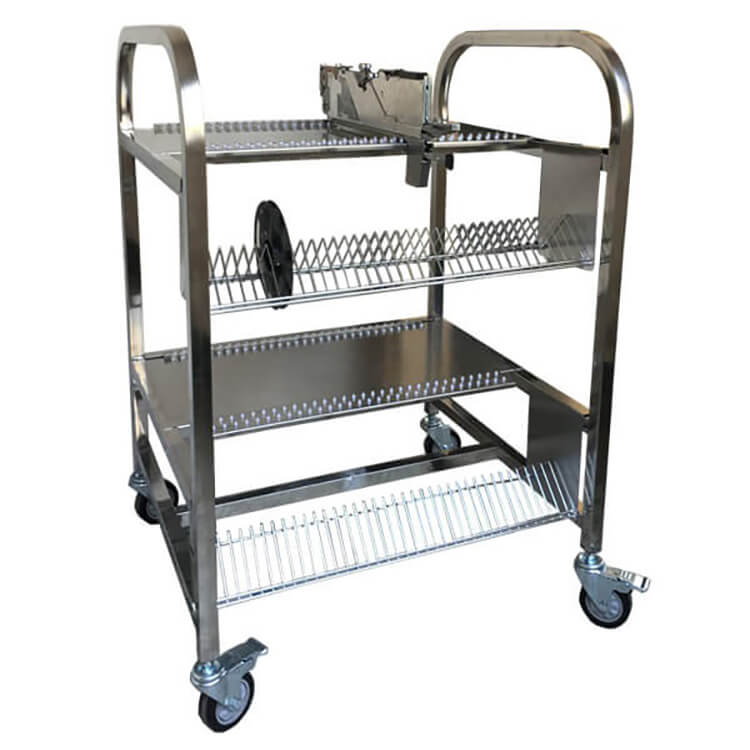 Technical parameters and feature
1. the main use of 30*30MM stainless steel
2. with four universal casters ( two of them with brake ), anti static chain
Each of the
3. layer may be placed 30 pcs 8MM feeder,
4. Layer:1layer 30pcs feeder/2layer
5. appearance specifications: 900MM*700MM*1200MM
6. roots of the customer requirements for customized feeder placed cart
Uses: For placing feeder,feeder preparation in advance,Feeder Turnover store,Increase productivity.
Widely used in SMT production workshop feeder turnover and placement,place smoothly,freedom to take put,random move or fixed.
Material:Using stainless steel material,architecture designed with high hardness square pass,
the cart body is light and strong,durable.Four 3-inch casters,two with brake,two activities,convenient to move,
Quality:Using the advanced welding technology welding,replace the traditional manual welding,Cut fine,
welding without welding,neat,no burr,after filled feeder the frame is not deformed,the whole firm,
lightweight, strong, durable,
Technology:Steel die punch made feeder positioning plate, and have the same principle with SMT
FEEDER platform placed , to achieve a perfect position, the top use large circular, to avoid an acute
angle, the design is divided into upper and lower two layers, after installed feeder solid appearance,
with a grounding chain, effective anti-static,
Feeder car features:Feeder car made of stainless steel processing, the body strong, lightweight,
durable, flexible, overall feeder placement platform are used manual welding processes ,
install anti-static towline can be moved with brakes. Upper and lower levels, can be loaded
with a total of 80 feeder.
Widely used in SMT production workshop FEEDER turnover and placement, placement stable,
to take place freely, greatly increasing the work productivity. Are made of stainless steel and
aluminum production.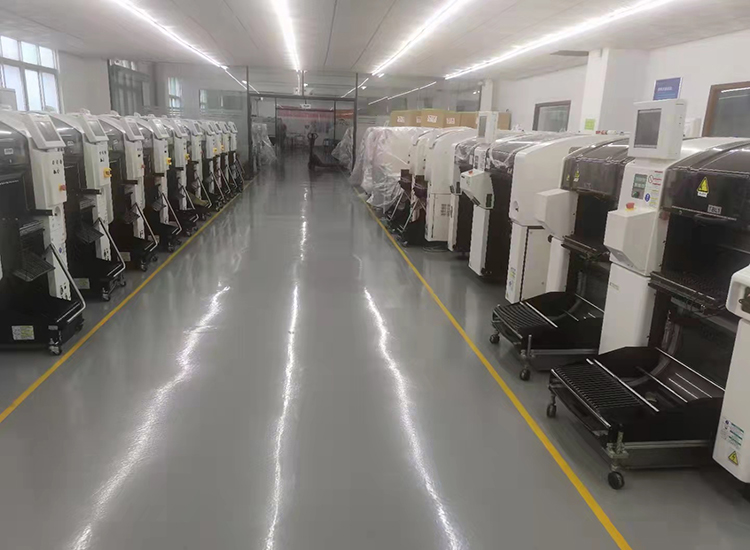 Keywords:
Samsung Feeder Storage Cart, Yamaha Feeder Storage Cart, SMT Feeder storage Cart, JUKI Feeder Storage Cart, PANASONIC Feeder storage Cart, Pick and place machine Feeder storage Cart, Seimens Feeder storage Trolley, Yamaha Feeder storage Trolley, FUJI Feeder storage Cart, JUKI Feeder storage Cart, Hitachi Feeder storage Trolley, I-Pulse Feeder storage Trolley, Sony Feeder storage trolley.